4

min read
It is a known fact: Many, if not most, come to Christ in the midst of a trial or difficulty of some type. Sensing they are out of control, they are open to listening about the One who is in control. This is why this pandemic we are facing is such a prime opportunity for the gospel.
But unbelievers will never know about Christ unless we speak up, not clam up. This means boldness has to overcome fear instead of fear overcoming boldness. Allow me to share four practical and helpful tips in overcoming fear in evangelism.
Tell God First
Don't let God be the last one you tell about your fear. Let Him be the first. God has more than food and finances to offer; He has a generous supply of boldness if we simply ask Him for it. In Acts 4:29, the disciples prayed,
"Grant to Your servants that with all boldness they may speak Your Word." Two verses later we are told, "… and they were all filled with the Holy Spirit, and they spoke the Word of God with boldness."
Even as you approach a non-Christian to speak to them, you can whisper from your heart, "God, give me boldness." I can tell you firsthand from my own experience that God answers such a request. In fact, there has not been one time that He did not answer my prayer in that area. (how to get God to answer prayers )
Now Tell Others
Follow the example of Paul the apostle, who asked the believers in Ephesus to pray
"…that I may open my mouth boldly to make known the mystery of the gospel" (Ephesians 6:19).
It represents our failure to prioritize if we ask believers to pray for everything else that concerns us, but do not emphasize the need for their prayers that we might be bold in evangelism. I know of a believer who took that advice and, the next opportunity she had to share, experienced a boldness greater than she ever had before. As believers spoke to the Lord about her, she experienced a boldness to talk to non-Christians about the Lord.
Enjoying this Post? Let's Get Connected!
What are other ways to overcome our fear of Evangelism? Share with us in the comments below!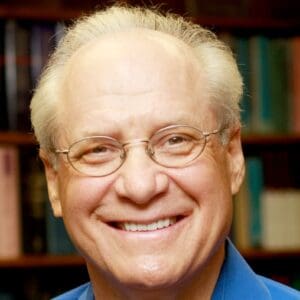 Dr. Larry Moyer is Founder & CEO of EvanTell, an evangelism ministry headquartered in Dallas. He is a frequent speaker in evangelistic outreaches, training seminars, churches, and classrooms across the world. Dr. Moyer has been a global evangelist for more than 47 years and is the author of several books, including Free and Clear, 101 Tips for Evangelism, and 21 Things God Never Said. He has also authored numerous evangelism training materials used in churches and ministries around the world. Learn more from Dr. Moyer at EvanTell.org.